Joe Francica Named Senior Director of Korem's Geospatial Strategy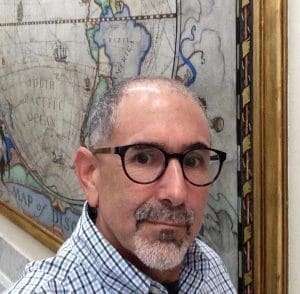 QUÉBEC CITY, September 8, 2020 – Joe Francica, a well-known executive in geospatial technology and location intelligence, is joining Korem as the Senior Director of Geospatial Strategy.
Joe is recognized as an influential technologist and has been a leading advocate of location intelligence and geospatial technology for over 35 years. During his career, he has worked in private companies, start-ups and government organizations, collaborating with leading solution provider such as Esri, Intergraph and MapInfo. Having founded the Location Intelligence Conference in 2004, Francica has also published over 500 technical articles, blog posts and podcasts, and has contributed to three books on location intelligence. He is perhaps best recognized as the past editor-in-chief and vice publisher of Directions Magazine.
"Joe has collaborated with Korem for more than 20 years and was a speaker at some of Korem's user conferences in the past," said Jean-Sebastien Guy, the President of Korem. "His leadership in the development and promotion of geospatial technology spans several key accomplishments through the years and will enable Korem to reach new heights."
Over the past three decades, Joe Francica has leveraged his knowledge, his exceptional communication skills, and has demonstrated his focus on solving customer problems related to the intense growth of location-based data, which resulted in delivering value and a high return on invested capital.
"I very much want to help the organization grow. Korem is well positioned to take advantage of the changes impacting users of location technology and to help customers solve challenging geospatial information problems. Therefore, it is my great pleasure to start working for the company," explained Francica.
In close synergy with the business solution team, the sales team and the marketing team, Joe will play a  defining role in developing and implementing a strategic plan to accelerate Korem's geospatial go-to-market and competitive strategy to drive performance and execution of sales and marketing outcomes.
"Our clients deserve best-in-class location intelligence solutions to overcome their respective industry challenges. With a strong commercial and technology-agnostic acumen, Joe has an unmatched track record to make a huge difference in our customer projects, while respecting Korem's approach and values of innovation and neutrality. The whole Korem family is excited to welcome him," said Jean-Sebastien Guy.
About Korem
Since 1993, Korem has been creating long‑term value for its clients, employees and partners through innovation and geospatial expertise. Major North American companies like AT&T, Shell, Bell and Desjardins rely on Korem every day to make informed decisions and enhance their efficiency. Through its unique one-stop-shop experience, Korem is driving the adoption of geospatial technology and reducing risk. Its talented and multidisciplinary team of 80 experts shares unique business perspectives and neutral recommendations that help map out a promising future for its clients. As a value‑added reseller, Korem offers the most comprehensive and diverse portfolio of geospatial solutions, including Precisely, HERE, Google, Alteryx, CARTO, CoreLogic, Tableau, Environics Analytics, Safe Software, Digital Map Products, BuildingFootprintUSA and ReportAll. Learn more at korem.com
-30-
Source:
Korem | korem.com | Facebook | LinkedIn | Twitter
For information and interviews:
Véronique Morin-Morissette | vmorissette@korem.com 
418-647-1555