US Shell Mobility Awards: Korem Receives the Collaboration and Innovation Award

QUEBEC CITY, March 20, 2023 – Korem is honored for receiving the Collaboration and Innovation Award, recognizing the projects achieved throughout 2022, as part of the US Shell Mobility Awards. A total of seven awards were granted to all Shell business partners in North America.
Five experts from the Korem team were warmly welcomed by the energy company in Houston, Texas, to receive their award in person over a gourmet dinner. The next day, the team had the chance to experience, from a private suite, the unique Houston Livestock and Rodeo Show, of which Shell was a sponsor.
"We are truly honored to receive the Collaboration and Innovation Award from Shell Mobility USA, a valued customer with whom we have had a long and successful partnership," said Mike Nadeau, Shell's Account Manager at Korem. "This award is a testament to our commitment to collaborate and drive innovation for the benefit of our customers. We are proud to have helped Shell Mobility USA achieve its goals, and we look forward to continuing our partnership to drive even greater success in the future."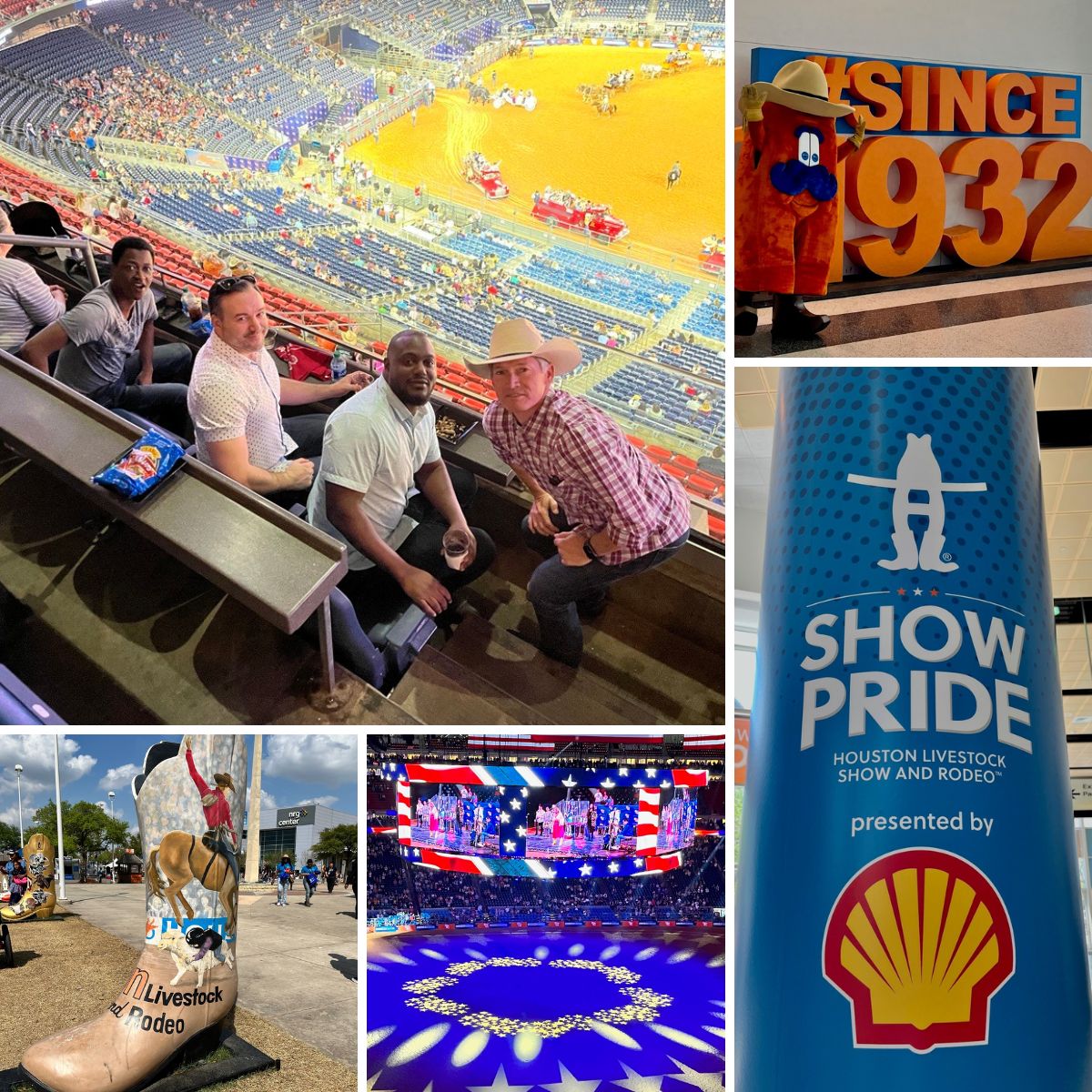 In the 15 years of partnership between Korem and Shell, several innovative projects have been accomplished, the most recent being the implementation of the Scrumban project management methodology. This agile methodology simplifies and accelerates all processes and integration of new functionalities in the various solutions developed by Korem for Shell. It also helps improve communication and collaboration between the two partners, as well as reduce costs and increase efficiency.
"We really appreciate the innovation that your team brings," said Malvin Martin, Pricing Systems and Strategy Manager. "Korem is recognized as a premier partner, standing out amongst Shell's third-party vendors. Thank you for your ongoing commitment to the Shell team! We look forward to our continued relationship," added Michael Zoretic, General Manager Americas Pricing and Demand.
The business relationship began in 2007 with the development of a solution allowing the analysis of fuel price volatility in Western Canada. It continued with the creation of a geospatial dashboard solution, which has become an essential tool for strategic decision-making throughout the company internationally.
Now used in more than 25 countries and by more than 1,000 users daily, this solution is one of the most indispensable at Shell. Find out in this case study how the energy company was able to achieve new net margins of €3.3 million in Germany alone in just 3 months!
About Shell
Shell is an international energy company with expertise in the exploration, production, refining and marketing of oil and natural gas, and the manufacturing and marketing of chemicals.
The company uses advanced technologies and takes an innovative approach to help build a sustainable energy future. It invests in power, including from renewable sources such as wind and solar. It also invests in electric vehicle charging and low-carbon fuels for transport, such as advanced biofuels and hydrogen. Learn more at shell.com.
About Korem
Since 1993, Korem has been creating long‑term value for its clients, employees, and partners through innovation and geospatial expertise. Major North American companies like AT&T, Shell, Bell, and Desjardins rely on Korem every day to make informed decisions and enhance their efficiency. Through its unique one-stop-shop experience, Korem is driving the adoption of geospatial technology and reducing risk.
Its talented and multidisciplinary team of 80 experts shares unique business perspectives and neutral recommendations that help map out a promising future for its clients. As a value‑added reseller, Korem offers the most comprehensive and diverse portfolio of geospatial solutions, including Precisely, HERE Technologies, Google, Alteryx, Foursquare, Environics Analytics, CARTO, Core Logic, Lightbox, and ReportAll. Learn more at korem.com.