Korem donates $50,000 to the Laurent Duvernay-Tardif Foundation

QUEBEC CITY, August 29, 2022 – Korem donated $50,000 to the Laurent Duvernay-Tardif (LDT) Foundation, whose mission is to organize turnkey activities that encourage a balance between sports, arts, and academics among young people, with a strong commitment to the third cycle of elementary school.
Thanks to the contribution of Korem and other donors, the sum of $400,000 was given to the Foundation, which will enable free artistic and sports activities to young students from the Capitale-Nationale Region during the school years 2022–2023 to 2024–2025.
"Social responsibility has always been at the heart of the company. This is why we continue to be involved in our community, especially with young people, who are extremely important to Korem. We were immediately touched by the mission of the LDT Foundation, which is in line with our corporate values of collaboration and courage and contributes to our desire to support youth development," says Sébastien Vachon, founder and CEO of Korem.
The group of generous donors of which Korem is a part was gathered by Mr. Luc Guillot, partner at Mallette and ambassador of the LDT Foundation. Together, they had the opportunity to participate in a tuna fishing activity in Gaspé on August 20 and 21, accompanied by the co-president of the organization, Laurent Duvernay-Tardif.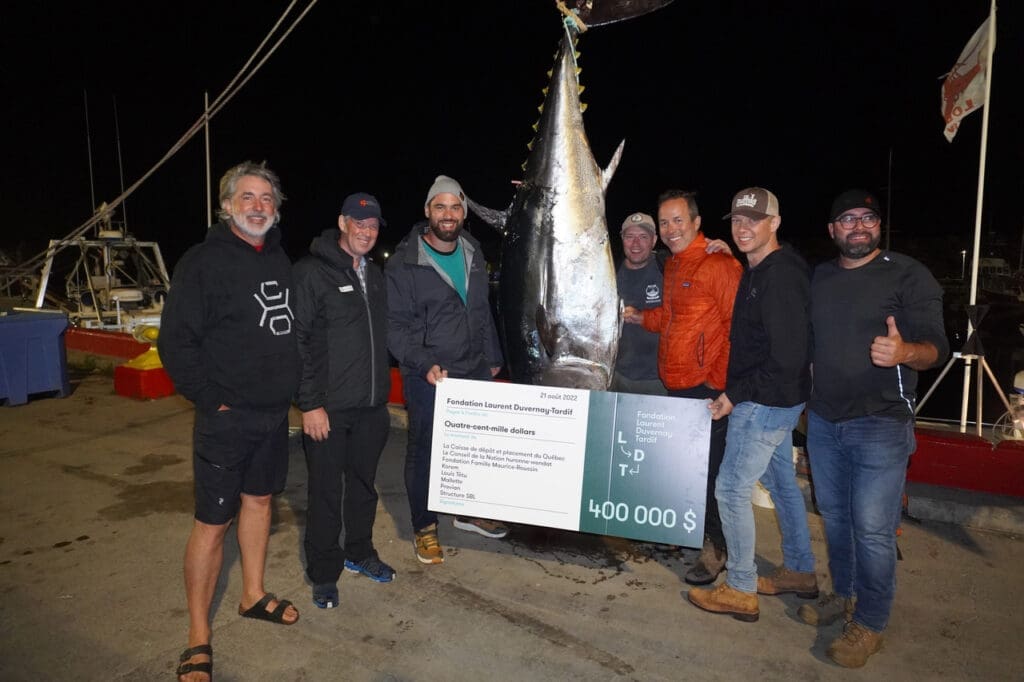 In addition to supporting the LDT Foundation, Korem also contributes to the education of young people by being one of the proud partners of 42 Quebec since the opening of the school, which offers 100% free computer training, accessible to all, and without prerequisites.
About Korem
Since 1993, Korem has been creating long‑term value for its clients, employees, and partners through innovation and geospatial expertise. Major North American companies like AT&T, Shell, Bell, and Desjardins rely on Korem every day to make informed decisions and enhance their efficiency. Through its unique one-stop-shop experience, Korem is driving the adoption of geospatial technology and reducing risk. Its talented and multidisciplinary team of 80 experts shares unique business perspectives and neutral recommendations that help map out a promising future for its clients. As a value‑added reseller, Korem offers the most comprehensive and diverse portfolio of geospatial solutions, including Precisely, HERE Technologies, Google, Alteryx, Foursquare, Environics Analytics, CARTO, Core Logic, Lightbox, and ReportAll.
Learn more at korem.com.
About the Laurent Duvernay-Tardif Fondation
Since its creation in 2017, the Laurent Duvernay-Tardif Foundation (LDT) has been organizing turnkey events that encourage a balance between sports, arts, and academics, with a strong commitment to young people in the third cycle of elementary school. Co-directed by Laurent Duvernay-Tardif and Florence Dubé-Moreau, the team believes that physical activity and creativity are fundamental factors in the development of young people and their educational success.
To learn more about the foundation and make a donation, visit fondationldt.com/en/donate/.