Enhance Your Geocoding Without Disrupting Your Existing Ecosystem
Reach the next level of accuracy and improve your operations.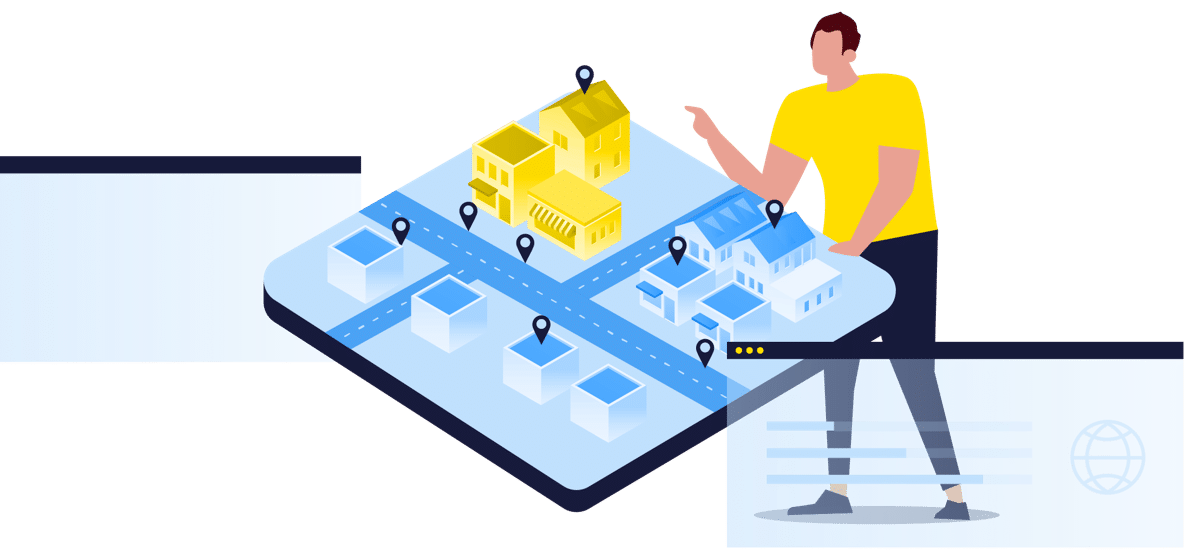 When close enough is not good enough
Did you know that poorly geocoded addresses, even just slightly mis-located, can have a huge impact on your business?
As little as a 1% increase in geocoding match rates provide the accuracy that can result in a higher return on investment.
Whether you are dealing with risk determination in insurance, network serviceability in telecommunications, last-mile delivery in retail, or field inspection in utilities, we power-up your geocoding performance.
Leverage your current investment in ArcGIS with the Precisely Geocoding Connector
For many years, organizations have been looking to integrate world-class geocoding capabilities, while maintaining their current investment in the ArcGIS technology.
With the Precisely Geocoding Connector, you will benefit from Spectrum Enterprise Geocoder's highly accurate location information and comprehensive coverage, without costly platform changes or replacement.
The Geocoding Connector enables you to access the Precisely geocoding solution directly within ArcGIS Online, ArcGIS Portal, ArcGIS Pro and ArcGIS Desktop environments. This ensures that everyone leveraging this information from across your organization can rely on consistent and accurate results from the same geocoding product, independent of the environment that you are using.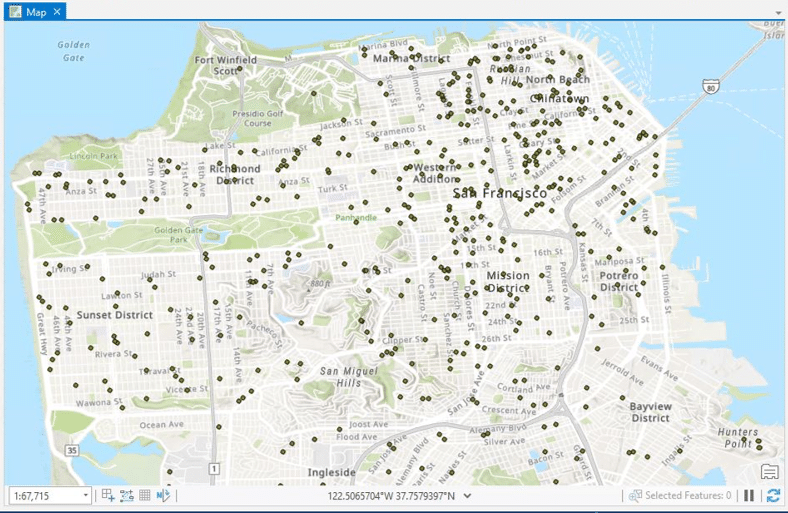 Reach the most accurate level of geocoding with Korem
Every day, some of the largest companies in North America rely on Korem to make informed decisions and enhance their efficiency. Through our unique one-stop-shop experience, we drive the successful adoption of geospatial technology, while managing risk.
Having worked with Precisely for many years, Korem has been assisting customers integrate the Spectrum Enterprise Geocoder, enabling best-of-breed, high accuracy geocoding into their ArcGIS ecosystem.
We have the most diversified and experienced geospatial team in North America, providing expertise with all market-leading technologies such as ArcGIS, GeoMedia, MapInfo, Google, FME and many others. 
Trusted by Fortune 500 companies
15+ year of experience in Spectrum integration
Expertise on all market-leading technologies
One-stop-shop experience
See the Precisely Geocoding Connector in action
Watch the geocoding connector demo
Get more information on the Precisely Geocoding Connector
Fill this form to talk to our experts.