Korem Gains 12 Spots From Last Year on the Prestigious 2022 CDN Top 100 Solution Providers Ranking

QUEBEC CITY, April 27, 2022 – Korem is proud to have yet again earned its place on the prestigious Canadian Top 100 Solution Providers ranking, a listing of channel organizations that collectively generated more than $10 billion in revenue during 2021. As the only vendor-agnostic geospatial solution provider in the list, the company ranked 82nd, an impressive 12-place gain from last year.
"The release of the Top 100 Solution Providers ranking acknowledges the companies that are thriving financially, but we also wanted to shine a spotlight on innovation and new approaches. The Channel Innovation Awards are important recognition for companies, regardless of size, who develop breakthrough solutions, seek niche opportunities, and break new ground in serving partners and customers. Both are important recognition to support the channel," said Fawn Annan, CEO, ITWC.
As organizations across Canada struggle with digital modernization and talent acquisition, this recognition is a testimony to Korem's unique business model and the long-term value it provides for its clients, employees, and partners by harnessing innovation and geospatial technologies.
"Thanks to past years' investments in distribution, security, and flexible human resources policies. Korem has continued to grow over the past 12 months, with a record year in 2021. More than ever, we are the only one-stop shop for Canadian organizations looking to geo-enable their decision and business process, while benefiting from impartial and innovative recommendations," said Jean-Sébastien Guy, President at Korem.
Korem Named New Normal Ninja at the 2022 CDN Channel Innovation Conference and Awards
Korem has also been named the New Normal Ninja at the 2022 CDN Channel Innovation Conference and Awards, which recognized Canadian organizations that created and deployed novel solutions to solve pressing problems. This award recognizes the most unique initiative that helped a partner or client negotiate the impact of the recent pandemic, whether it was the move to a remote posture or assisting in the return to work. Korem is honored to be one of six organizations that were presented with an award due to the customer success of Les Rôtisseries St-Hubert Ltée.
"We are working closely with our partner to understand and master geospatial technology. We want to grow from this relationship; that's the difference between a supplier and a partner," said Éric Leboeuf, Senior Director of Business Technologies at St-Hubert.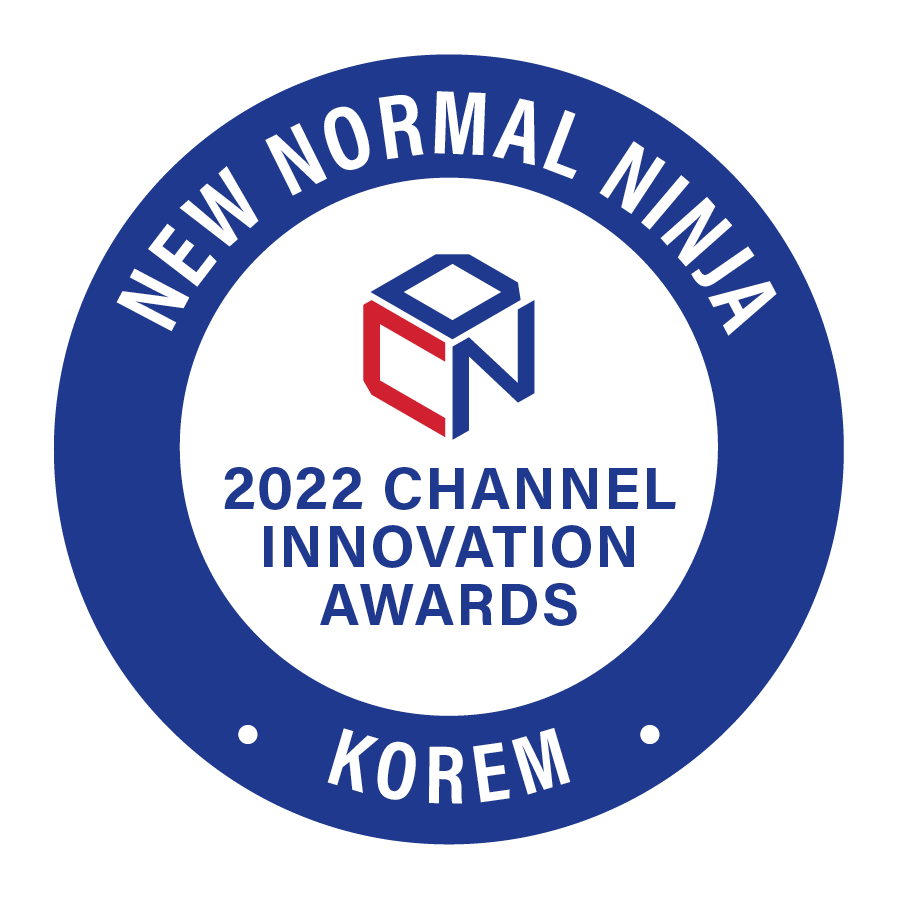 As part of its digital transformation, the restaurant chain wanted to migrate from an on-premise geospatial solution to a cloud-based solution. Korem assisted the company in its migration to the recommended platform. As a result, St-Hubert improved its address match rate for online orders and no longer has performance issues. These benefits were put through the test with the arrival of COVID-19 more than two years ago. While all St-Hubert restaurants were closed during the pandemic, and online orders increased by 40 to 50 percent, the company successfully absorbed this additional volume without any problem thanks to its partnership with Korem.
About Korem
Since 1993, Korem has been creating long‑term value for its clients, employees, and partners through innovation and geospatial expertise. Major North American companies like AT&T, Shell, Bell, and Desjardins rely on Korem every day to make informed decisions and enhance their efficiency. Through its unique one-stop-shop experience, Korem is driving the adoption of geospatial technology and reducing risk. Its talented and multidisciplinary team of 80 experts shares unique business perspectives and neutral recommendations that help map out a promising future for its clients. As a value‑added reseller, Korem offers the most comprehensive and diverse portfolio of geospatial solutions, including Precisely, HERE, Foursquare, Google, Alteryx, CARTO, CoreLogic, Environics Analytics, Safe Software, Lightbox, BuildingFootprintUSA, and ReportAll. Learn more at korem.com.