Enterprise Insurance Geospatial Health Assessment
Maximize the investment in your geospatial technologies.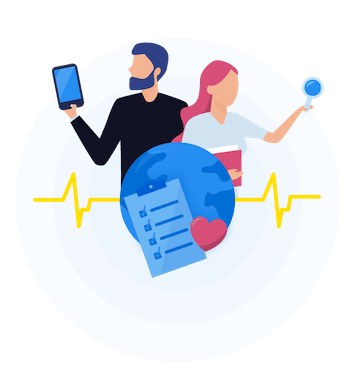 What are the benefits of an enterprise geospatial health assessment for insurance companies?
Geospatial technologies have become tremendous tools for companies in the insurance industry to reduce the risk to their book of business and gain a competitive advantage through more accurate policy underwriting. However, due to the increasing amount of location-based data and the accuracy required to reap real benefits, the complexity of geospatial software and data has become a barrier to adopting and evolving solutions that could prove truly useful. Fortunately, Korem can accelerate the integration of geospatial technology by managing any threats associated with location projects and by enabling customers to have more insight into the geospatial potential of their company.
The insurance market is undergoing a digital transformation with new "insurtech" players leveraging technology. To stay in the competition, insurance companies require innovative solutions and the right partner that can discern what works best for them. One size does not fit all situations but knowing how each solution works together is imperative for an efficient and cohesive strategy. This is what Korem does through its contract advisory service, which ensures that its clients benefit from the best possible prices, terms, and conditions on the market.
Some challenges you may have faced when trying to leverage geospatial information and the benefits after our geospatial health check.
For the past 20+ years, I have built a tremendous in-depth knowledge of geospatial technologies and data and how they can benefit organizations. With a customer-centric approach and strong business acumen, I have helped key Fortune 500 customers disseminate our geospatial solutions across their organization. I am passionate about bringing the value of our solutions to our customers in order to improve their operations and bottom line.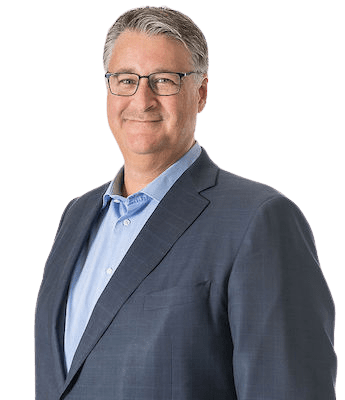 What will you get from this assessment?
Kick Off
We'll schedule a meeting with you to learn more about your organization and to gain an understanding of your objectives for investing in geospatial technology.
Discovery Meeting
Our team of highly skilled geospatial experts will perform a virtual or on-site (as appropriate) assessment with key stakeholders in each of your lines of business and especially those with responsibility for deploying geospatial software and data. They will review your current technology architecture, concentrating on the following areas:
Software options
Geospatial data portfolio
Geocoding solutions
Business analytics use cases
Business challenges for each line of business
Ideas for future investments
Assessment and Analysis
Korem will then perform a diagnostic analysis of your organization's use of geospatial technologies and data, paying close attention to your pain points, missed opportunities, market trends, industry best practices, etc. At the end, we will create a comprehensive plan for you.
Summary and Recommendations
We will present an enterprise geospatial assessment report that summarizes our findings as well as recommendations, either remotely or on-site. The presentation will include:
A summary of your current use of geospatial technologies
Challenges and pain points
Location intelligence industry trends
Opportunities and areas for improvement
Conclusion and solution architecture recommendations
Today, choosing the right geospatial partner offers benefits beyond the bottom line.
Most software vendors limit their knowledge to their solutions only and lack expertise in the broader spectrum of geospatial technologies that exist today. As a result, they have a narrow understanding of what's best for individual clients seeking to solve a unique challenge. Sometimes one solution does not fit all needs and the confusion may lead some to end up working with multiple vendors. Korem, however, has developed the expertise and methodology to make it easy for our clients to compare geospatial solutions and data, and develop a solution that is fit for purpose.
Korem is a one-stop shop that specializes in geospatial technologies since 1993. We've created partnerships with over 15 market-leading solution providers to offer our customers the largest portfolio of word-class products. We provide the most diversified geospatial team in North America, with expertise on all market-leading technologies such as ArcGIS, GeoMedia, MapInfo, Google, FME and many others.
Our team of experts work for you, providing vendor-agnostic and objective recommendations.
Ready to diagnose your geospatial ecosystem?
Give us your information and an insurance expert will contact you to start your assessment process.