How Hyper-Accurate Geospatial Data for Utilities Can Optimize Planning, Operations and the Customer Experience

For utility and energy companies, location underpins virtually every facet of business, from planning and network optimization to operations and delivering a great customer experience. Unfortunately, exploiting the value of location or geospatial data is often left to back-office engineering functions.
Even there, the value gained is dependent on the quality of the location data used. That old IT truism about data, GIGO (garbage in, garbage out), is just as valid for geospatial data. Utility and energy companies relying on internal customer address data, out-of-date field reports and tribal knowledge for their geospatial data — while looking at geospatial technology as an engineering tool, not a business platform — are missing opportunities to optimize resources and reduce costs.
It doesn't need to be that way. Hyper-accurate location data for utilities is readily available to inform decisions and improve processes across the business. Combining geospatial technology and location data to achieve location intelligence can help utility and energy companies address the significant challenges of operating today.
With change happening at a rate faster than the industry has ever experienced, every advantage counts as companies and municipalities deal with regulations, demands for green energy sources, the need to modernize aging infrastructure and IT systems, managing a mobile workforce effectively, and satisfying consumers that want choice, better service and lower costs.
How Hyper-Accurate Location Data Becomes Location Intelligence for Utilities and Energy
Utilities and energy companies have been using traditional GIS (Geographic Information System) tools for network planning and mapping for years. What's different today is the commercial availability of richly detailed data about people (think demographics) and places (think building footprints and points of interest). This data is organized by location — specifically, latitude and longitude coordinates — that can, in turn, be related to addresses or physical surroundings or positioned within boundaries such as flood zones, zip codes, neighborhoods and school districts.
Combining this external location-based data with existing operational and network data can reveal trends and relationships that result in actionable information, or location intelligence. Analysis can be performed visually by overlaying this location-based data onto network maps, for example, or employing spatial analytics tools. Or the data can be organized in flat files for use in analytics and AI applications. Either way, understanding location information is critical to utilities across a wide range of use cases, which we explore in this article.
"Location intelligence investments over the past two years have yielded improvements in business outcomes ranging from less than 5% for some early adopters to more than 25% for the most mature organizations."

– IDC
The Role of Location Data Accuracy in Asset Planning
With the emergence of smart grids, distributed generation from wind and solar farms, and distributed energy resources ranging from rooftop solar to electric vehicle charging stations and off-grid storage, asset planning for electric utilities has gotten a lot more complicated. Gas, water and wastewater utilities also face asset challenges around aging infrastructure, application of IoT technology, supply management and growth.
Optimize Network Design and Performance
Increasing network performance and reducing risk both rely on location data. Moving asset data from a spreadsheet or ERP system to a map and geo-enriching it with external data reveals the relationships between infrastructure, geography, population and hazards ranging from roadways and heavy traffic to geographical features and protected areas such as wetlands.
Visualizing a highly-accurate asset inventory can reveal, for example, which poles are corner poles and thus put more houses at risk of an outage, or the distance between a substation and a planned residential or commercial development. Layer in consumption data to create a detailed energy usage model to assess system performance, and integrate IoT and telemetry data to build a foundation for network improvement.
This data is also critical to determining the most cost-effective and profitable network design. Combining accurate data about existing assets with up-to-date external location-based data about communities, land use and population growth can help utilities identify growth trends, predict geographic demand and identify where the competition's presence forms a threat.
Maximize Investment Opportunities
Moreover, demographic data can help maximize investment opportunities with information that allows you to understand your customers and their consumption habits in relation to your infrastructure. By profiling the characteristics and behavior of existing and prospective customers and establishing the location of potentially high-spending customers, you can plan for profitable growth and target marketing campaigns for additional services such as surge protection for costly electronics and backyard gas lines for outdoor grilling.
Minimize Property Taxes
One final element in planning network investments is considering the impact of property taxes. By increasing location accuracy in network modeling, you can place assets precisely where tax rates are most favorable. 
How Geospatial Data for Utilities Can Address Operational Challenge
From effectively managing a mobile field workforce to understanding what's happening where in your network and enhancing emergency preparedness, geospatial data plays a critical role in improving utility operations.
Energize Mobile Workforce Management
Ensuring workforce safety while boosting efficiency are primary business drivers for utilities. That's why utility companies are increasingly sending employees into the field equipped with smart mobile devices that can display network data and maps, receive work assignments and communicate with the office. The same devices can capture GPS-validated data from fieldwork and feed it directly into asset management applications for seamless updating of network data.
Data from map apps helps dispatchers optimize scheduling and sequencing by calculating time and distance between addresses, and with access to real-time traffic and road incident data, apps can help mobile workers calculate fastest and most fuel-efficient route to the next job. Mobile devices enable real-time monitoring of work crews, sending alerts when a crew enters or leaves a certain geographic area. The alerts can, in turn, trigger SMS messages to update customers and stakeholders with accurate ETAs. Moreover, integrating this real-time data into mobile workforce management systems enables dispatch to dynamically assign new jobs or reassign existing jobs to adjust for delayed resources or canceled calls.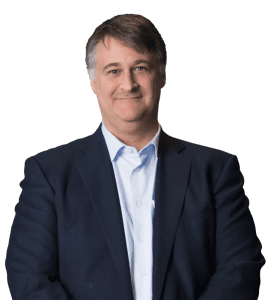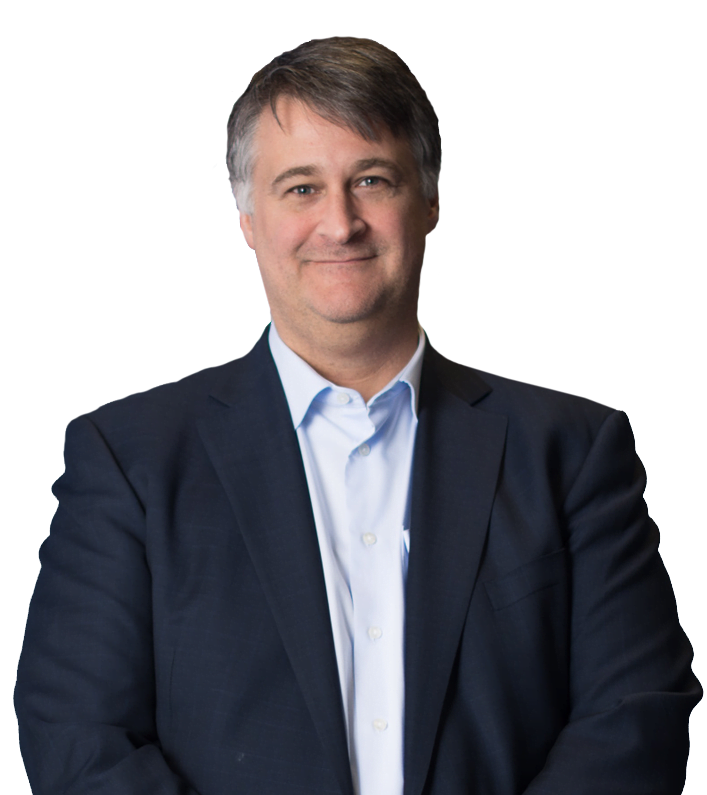 "Our utilities customers experienced a 50% reduction in labor and fuel costs by increasing their location data accuracy."
Jean-Sébastien Turcotte, Vice President, Korem
Optimize grid operations and asset management
Imagine how closely you could fine-tune load management and regulate the ebb and flow of renewable energy with real-time information about consumption at the house, facility or industrial location level. That data can feed into advanced analytics for more accurate energy forecasting, better understanding of outage frequency and geographic patterns, and targeting of demand response.
For managing fixed assets, geospatial systems are the most effective platform for documenting their precise location along with the timing of their construction, equipment specifications such as the manufacturer, serial number and date if installation of smart meters, current asset status, and how everything is connected. With this information in one place, companies can make data-driven decisions about aging assets — which to run to failure (and the impact of the resulting outage) and which to maintain or replace, and when.
Reduce risk with new insights
Enriching geospatial asset management systems with location-based third-party data can provide significant value in reducing operational risk. Utilities can, for example, map current information about environmental conditions around equipment — such as soil type, vegetation, flood zone ratings, proximity to highways that are salted in the winter — to understand impact on wear and tear or hazards that might impact repair crews or construction.
Similarly, third-party data can help utilities understand the existing population and forecast growth of new construction around dangerous equipment, including high-voltage transmission lines and substations serving suburban areas. Points of interest data, in particular, provides a detailed view of the types of buildings or properties — schools, hospitals, parks and playgrounds, shops and restaurants, gas stations — that could increase the risk associated with planned work. Armed with these insights, utilities can staff work projects appropriately and keep authorities apprised of high-risk operations.
Avoid tax litigation and fines
One wholly avoidable operating cost should be litigation and fines associated with errors in property tax payments. With distribution networks crossing and re-crossing city and county boundaries, and a few feet potentially making difference between one authority and another, it happens. Geospatial asset management systems overlaid with geographic boundaries document with precision which assets should be taxed by which jurisdictions.
Improve emergency planning and response
Investing in reliable third-party location data can also pay off in emergency planning and response. Prior to any weather or other natural disaster event, the data can be used to identify the best locations for disaster response staging areas and emergency kit distributions. Factoring in fire risk data can help pinpoint high-risk areas for infrastructure damage, while flood zone data can define areas to avoid.
Crews surveying damage post-event and reporting geospatial-based data points back to command provide pinpoint accuracy in intelligence gathering. The results can be mapped against the asset network and data about neighborhoods or critical sites like hospitals and schools. The result is situational awareness that can inform response planning and optimize crew deployment for efficient service restoration. Having a single source of truth about post-event status helps improve collaboration and communication across command, control and response teams as well as customer communications.
"70% of power outages are weather related and can have significant financial impacts." – IBM and The Weather Company
How Location Intelligence Can Improve the Customer Experience
 Typically, customers think about their utility service — whether it's electricity, gas or water — on two occasions: when it's not there, and when they pay the bill. Location intelligence can help utilities improve that experience in both circumstances. When they get their bills, customers expect the taxes to be correct — and that requires correct address data mapped against city, county and other taxing authority boundaries.
In the event of an emergency or unplanned outage, the hyper-accurate location intelligence that drives response can be readily communicated to customers via online outage maps. Customer patience can be extended with accurate reporting of restoration progress and anticipated timing that work crews will arrive to remove downed trees or fix a pipe break and restore service.
Outside of natural disasters, informing customers well in advance of planned disruptions and construction is easier and more reliable with precise address data. And the overall reliability improvements realized through more effective data-driven network planning and operations serve to delight customers and reduce complaints to regulatory authorities.
Starting the Journey to Location Intelligence for Utilities
More and more utility companies are becoming convinced of the value that location data can bring to planning, operations and delivering a positive customer experience. The challenge lies in knowing where to start. Independently of existing GIS platforms — including ArcGIS, GE Smallworld, Oracle Transportation Management, Oracle Transportation Mobile Workforce and SAP, for example — there are many third-party sources of data in the marketplace to evaluate and compare. An evaluation should include determining how the vendor makes the data available for consumption, ranging from file downloads with periodic updates to real-time data feeds via APIs.
Korem can help utilities of all sizes navigate vendors and options, finding the best data for your business case, from one or multiple vendors. We can also help utility and energy companies enhance their location intelligence capabilities, assist with geocoding and address validation, and integrate location data with enterprise, network and operational data. Korem is a leading reseller and integrator of geospatial data and technologies and data that has been contributing to client success for the past 25 years. Through our unique one-stop-shop experience, we drive the successful adoption of geospatial technology, while managing risk. If you are looking to bring hyper-accurate location intelligence to your network, contact us.