The Biggest Insurance Industry Challenges Today

Korem recently attended the InsureTech Connect 2022 event and we concluded that the chasm between the need by insurance companies for highly accurate, up-to-date, location-based data and an experienced, in-house team is huge. The conclusion: users attempting to use geospatial data at insurance companies may be staring into an abyss. To better understand the main concerns and challenges around the growing geospatial ecosystem, we decided to host a roundtable discussion with six insurance providers. It was an ideal opportunity to explore with them what strategies they are currently putting in place to adapt to fast-paced changes whether it's technological advances, customer behavior, or the insurance business itself.
What stood out the most? The insurance industry is increasingly concerned about the pressure to optimize its operating margins induced by combined inflation, labor shortages, market competitiveness, and higher-risk exposure and reinsurance cost. All this forces insurers to find new ways to be more accurate, like automating manual processes, in order to make better decisions.
Unfortunately, even if insurance companies can identify which external data sources can help them reach optimal risk modeling accuracy, many are unprepared to update their model, for instance by migrating from postal code level to hyper-accurate geospatial modeling. They also often don't know how to operationalize the resulting model into their rating systems and which IT environment is most beneficial to support the volume of data needed for advanced risk modeling, whether it is within an on-premises, SaaS, or Cloud environment.
Overall, geospatial data and geocoding accuracy are recognized as a key part of modernization and essential in insurance risk management. However, it is unclear to companies where to start their digital transformation, especially since they don't always have the internal resources to make that shift.
Here are the four main challenges facing the insurance industry that we have identified in our roundtable discussion:
Challenge 1: Adapting to Changing Risk Profiles and Risk Exposure
The property and casualty insurance market is experiencing the arrival of new types of insurance products and services, such as usage-based insurance (UBI) and improved methods of capturing areas where there is a propensity for flood damage. The objective is to improve the fidelity of insurance premium quotes and to reduce churn. There is increased focus on both improving the customer experience and increasing the pricing and risk assessment accuracy. This focus is becoming critical as climate change induces modifications to risk profiles and overall risk exposure.
Moreover, the global economy is witnessing increased material costs causing high inflation, which is exacerbated by the current labor shortage. From Korem's perspective, these factors put pressure on insurers to both innovate technologically and optimize their operating margin. A few initiatives, involving geospatial technology and data, can be undertaken by companies to respond to these market changes.
Solution 1.1: Using Different Datasets and Technologies
Advances in artificial intelligence to identify risk more accurately have provided insurers an alternative tool for updating their risk models. As a result, more of them are using a combination of data, including building footprints, building attributes, and other types of modeling data (e.g., flood and fire risk). For example, the use of geocoding to identify the location of different assets is no longer seen as an option, but rather as a necessity for modernization. High-precision geocoding solutions, which provide address recognition and improved geographic accuracy, allow for the validation and correction of missing, erroneous, or duplicative data to obtain a more reliable and accurate database of customer policies.
Solution 1.2: Increasing Responsiveness to Catastrophic Events and Changing Risk Profiles
Catastrophic weather events, including recent hurricanes, Fiona and Ian, illustrate the critical situation for insurers to understand the impacts of severe weather, including financial implications, while providing accurate protection in a market that is slowly becoming uninsurable due to high risk.
To address and manage regions exposed to high-impact weather events (e.g., tornadoes, wildfires, hurricanes), the insurance industry is turning to mapping and location intelligence (LI) technology to analyze risks and expedite claims. Insurers, today, are working closely with governments and stakeholders and using climate and weather data for more accurate data analytics and a deeper understanding of the information that they provide. Data derived from digital earth observation imagery helps to identify new features that are applied to risk models that support the adjustment of policy pricing to accommodate the overall profile of high-risk regions.
Challenge 2: Managing Massive Amounts of Insurance Data
Insurers have access to more data from both internal sources and third-party. This can include next-generation precision location data, such as traffic and mobility data, building footprints, digital elevation models, satellite imagery, and imagery-derived data extracted using artificial intelligence. While this can provide a great competitive advantage and help build an automated system keeping pace with the speed at which data becomes available is challenging.
As your data science team builds analytics models, the IT team must be a partner as it meets the corporate objective of operationalizing these data. In addition, both teams need to be mindful of the best practices associated with data governance, data security, and big data processing.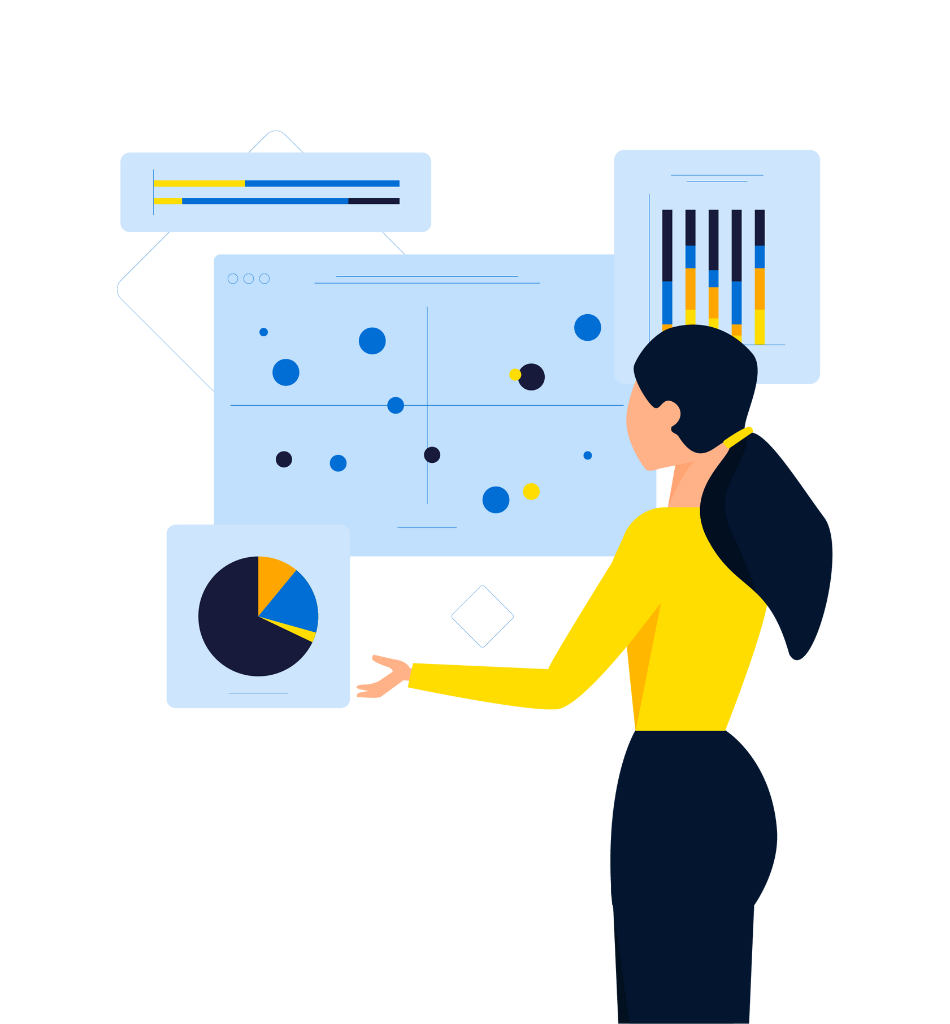 Solution 2: Operationalizing Data Science, AI, and ML
Commercial data sources, open source, and government databases are becoming essential to fuel location analytics. By working with a variety of data sources, insurance companies will be required to adapt their technology to manage larger volumes of data, with greater update frequencies. Data management can be facilitated by using the right software and operationalizing data science, artificial intelligence (AI), and machine learning (ML). This will help automate manual processes for underwriting, eliminate errors and inefficiencies for claims processing, and create predictive analytics for superior results.
Challenge 3: Complying With Data Security and Privacy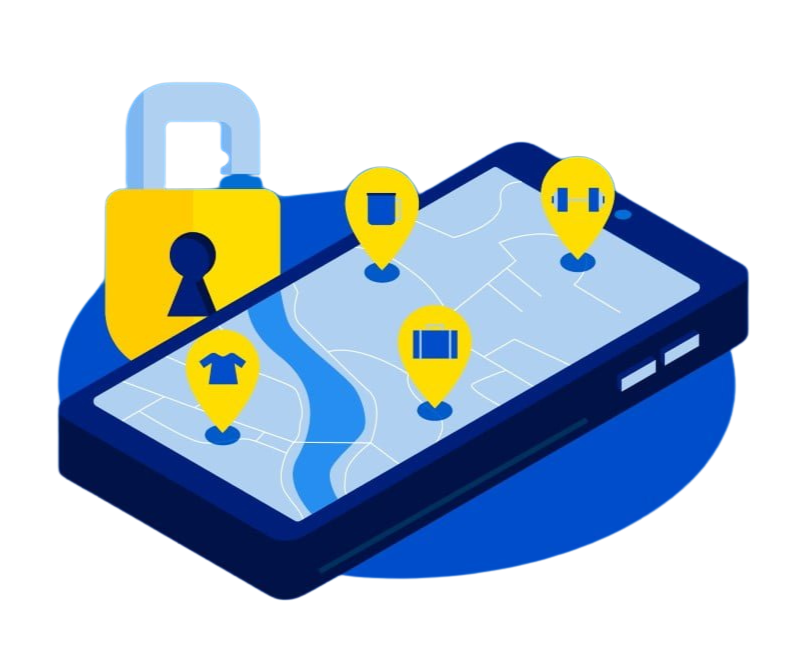 As a result of acquiring myriad data sources, insurers will need to maintain higher security and data governance standards. If security breaches occur, the company's credibility is directly affected, and it may be subject to litigation. In short, the business ceases.
Solution 3: Data Governance and Management
To guarantee compliance, let's suggest certain elements that can be implemented. First, provide the correct level of access to the right people in the right circumstances. Second, make certain your staff acquires experience with data science and governance, a challenge in today's labor-stretched market. Once a trusted team is in place, it's essential to maintain proper data governance and cyber security protocols.
Servers will be dedicated to protecting the production data and delivering end-to-end testing to make sure that the models are accurate. It is therefore critical to demonstrate compliance to the highest security standards, for example by working with a geospatial partner that has the international security standard ISO 27001 like Korem.
In addition, because of the brokerage model in Canada with addresses a bit all over the place, data silos are sometimes a necessary step to clean up data, even for something as basic as first-line addresses.
Challenge 4: Keeping Pace With Digital Modernization
Today, P&C insurers are investing in digital modernization. There is an immediate need to meet short-term objectives, such as enhancing the level of enterprise IT, but also to stay competitive through business innovation and to employ data-centric technologies like AI, Big Data, and LI. However, integrating geographic information systems (GIS) and using analytics tools such as Databricks and Snowflakes to improve profitability, agility, and performance can be particularly challenging in the traditional insurance industry.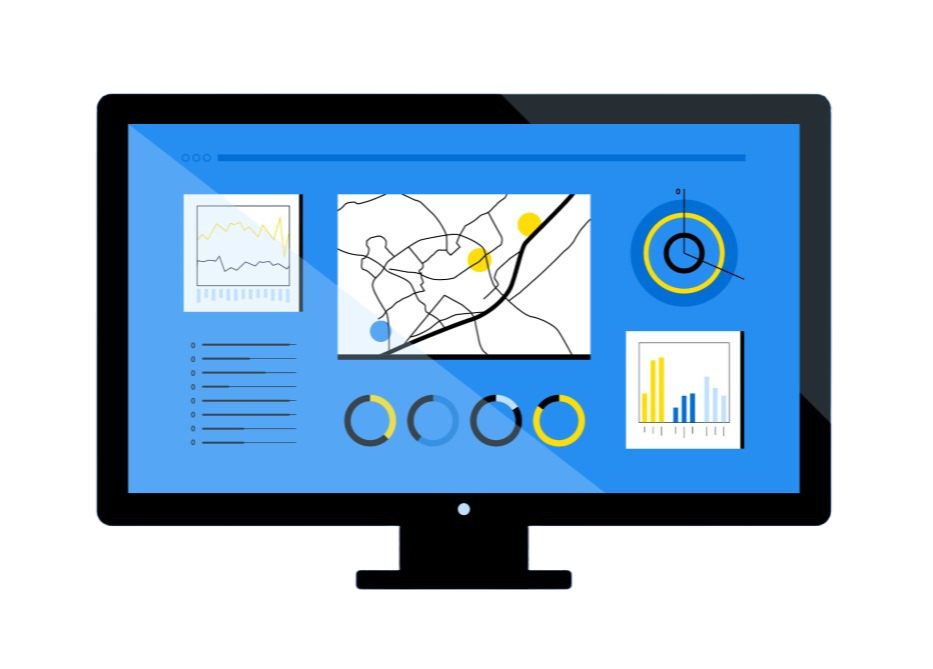 Indeed, it means substantial changes in security and the way employees are used to working. To include data science in their insurance modeling software, the teams need to be trained, which will impact the velocity at which insurance products are developed and the progress of IT modernization efforts. Time to value is a key objective and will be improved with a concerted effort to shift to cloud-native solutions.
Solution 4: Migrating to Modern Insurance Systems and the Cloud
The transition from legacy mainframe systems and "homegrown" insurance systems to modern, enterprise insurance platforms (e.g., Guidewire, EIS, Majesco, or Duck Creek) is critical to supporting long-term business objectives. This includes automating manual processes, including insurance risk assessment and policy underwriting, using LI processes and ETL automation tools. It may also involve moving towards a DevOps framework and migrating on-premises workloads to a cloud-native environment for agility and scalability.
Moving to a cloud environment offers the option of using a managed cloud environment, a SaaS environment, or a mix of both. Fortunately, you can outsource the expertise to a partner like Korem, which will facilitate the migration to the desired environment through its managed services. This will optimize employee-level of access to servers and choosing to whom access is given.
For example, Korem helped an insurance leader implement a digital modernization strategy to integrate geocoding and address validation into its core software solution. The solution developed by Korem, hosted in a Microsoft Azure environment, combined ready-to-use data and software, in addition to managed services. In addition, this initiative has helped improve operational agility and reduce the expense ratio from 27.7% to 24.9% over three years. This agility, combined with the accuracy and reliability of the models, enables the insurer to accelerate competitiveness with fair prices and a more daring suite of coverage options for enhanced customer satisfaction.
Korem: The Extension of Your Team's Expertise
In the context of labor shortages and a rapidly changing market, these four challenges become competitive priorities that cannot be ignored. Since their solutions all require geospatial data and technologies to some extent, Korem can become an extension and augmentation of your team's expertise through its one-stop shop, whether for data sourcing and exploration, geospatial technology integration, or managed services.
Not sure where to start? Korem can perform a geospatial health assessment of your company to analyze its use of geospatial technologies and data, paying particular attention to your pain points, missed opportunities, market trends, industry best practices, etc. You'll even benefit from a comprehensive plan that will better prepare you for the future!